Practice Area: General Civil Litigation & Trial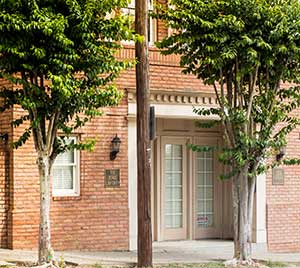 Our reputation in the legal and business community for aggressively pursuing our clients' positions, and our willingness to try cases when necessary, provides a secure backdrop for our clients in every transaction. When we conclude that settlement and negotiations offer the best results for our client, we recommend and follow those avenues, but we aggressively pursue matters to trial when appropriate.
Active across the entire spectrum of trial and appellate work in commercial, personal injury, and civil rights litigation, our trial lawyers have developed especially extensive experience in a wide range of areas.
Our clients benefit directly from our willingness to try cases and from our extensive experience in actually trying them to juries and before judges, administrative boards and agencies.
The results-oriented approach of our firm in negotiating favorable settlements when possible, but proceeding to trial when necessary, fits perfectly with our firms commitment to client service. We save our clients money by knowing when to settle, and we maximize recoveries by knowing when to fight.
Because of this approach, we are able to settle the vast majority of cases. Over the years, we have obtained settlements for our clients in the millions. While no lawyer can guarantee a specific result, The Burke Law Group LLC can guarantee that we will do our very best for our clients.