Practice Area: Employment & Labor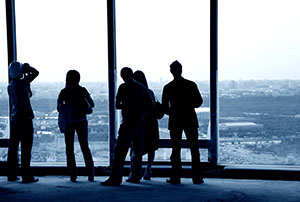 The labor and employment law practice encompasses counseling and litigation regarding all types of employment issues - including employee discipline, discrimination, sexual harassment, affirmative action, discharge, compensation, layoffs, breach of contract and tort-based claims in both state and federal court, before the Equal Employment Opportunity Commission, the National Labor Relations Board, and the Department of Labor.
We also help clients develop written policies and practices to ensure compliance with statutory and regulatory requirements and advise clients on how best to deal with such matters as employee performance problems, work force reductions and termination - with a focus on preventing discrimination and wrongful termination claims.
Our labor and employment practice also negotiates individual employment and personal services agreements for employers, executives, professional athletes and health care professionals.